THE STORY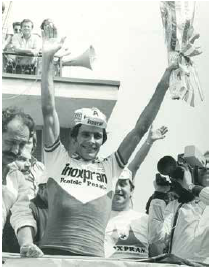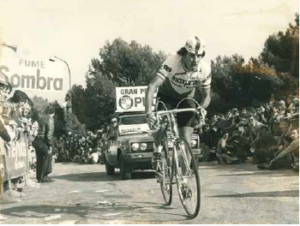 Battaglin's heritage begins with the victories of its founder Giovanni Battaglin.  Giovanni raced in 10 Giro d'Italia, 5 Tour de France and 8 World Championships and in his long career he compiled 84 victorys.  1981 was Giovanni's pinnacle when he won both the Giro d'Italia and the Vuelta Espana in the same year and was the first Italian to win this double.  1981 was also the year he started the bicycle frame building shop that bears his name.  The workshop was stated with his 2 trusted mechanics in his home town of Marostica in the heart of Veneto.  Giovanni's passion in bicycle design and new technology has led his company to nearly 40 years of top quality hand crafted racing bikes.  Today Battaglin continues to push the boundary of the ulitimate racing bike.  Welcome to Battaglin 2018.
Battaglin's reputation as a producer of high end bicycles is an expression of authentic Italian design and with Giovanni himself to oversee the new development and production.  The result is a shop that specializes in custom made to measure carbon frames.  A handmade Italian frame is so different from a mass produced frame.  A Battaglin frame is tailor made in every minute detail and these details result in higher performance, more efficiency and the sense the athlete expends less energy.  Aerodynamics, lightness and rigidity are optimized by a design of made to measure custom frame specifically for you the cyclist.  Each frame is built in tube to tube method with the wrapping of carbon layers that provides ultimate function and appearance.  Only experienced craftsmen can produce in this method.  Each frame is meticulously inspected with multiple alignment and quality checks.  Battaglin even sources the raw materials only from Italian vendors to ensure the quality is not compromised and to source state of the art solutions.
The new Battaglin range has approached a modern aesthetic with rich colors and very refined graphic details.  Each of these jewels represent the ultimate in Italian style and now with Ermitage service the client has customized colors to personalize his bicycle.  Ermitage is offered in 2 models; Casanova and Amarcord.  Casanova model has 2 Ermitage finishes; Neon and Pastel while the Armacord model has options of Metallic colors or Heritage colors.  With each of these the client has 15 option colors available for a small upcharge.  Now the cyclist has a custom made to measure frame and in personalized paint options to truly create a one of a kind bicycle.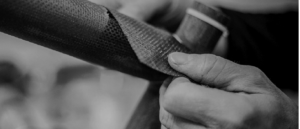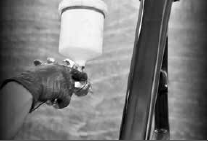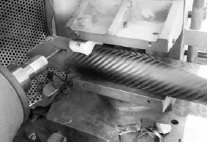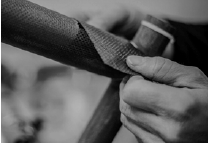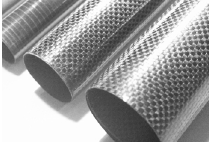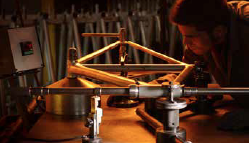 Battaglin has 3 forms of excellence with specific models for specific needs.  Each model is built in tube to tube method and available in both stock or custom geometry.  Each model is built by hand with Italian raw material and by qualified technicians.  So now you have lightweight racing frames to choose to maximize your riding style
CASANOVA    The need for speed
This is Battaglin's top performance model perfect for the pro cyclist and to deliver the ultimate power.  The aerodynamic tube design and the special aero seatpost with integrated locking system is matched with a monocoque aerodynamic fork to shave seconds off the fastest time.  The Casanova is built with 3K high modulus carbon and is offered in 6 stock sizes or custom geometry.  The head tube is 1 1/8″ x 1 1/2″ to maximize stability in the front end.  Casanova is offered in 2 braking systems; caliper or disc.  Maximum tire width is 700 x 25
Casanova frame weight  960 grams
Frame set includes frame, fork, integrated headset and aero seatpost
CASANOVA FRAME SET PRICE    $4395
CASANOVA DISC FRAME SET PRICE   $4695 and includes thru axle and flat mount system
Ermitage Color Options for CASANOVA    add $330 for Pastel colors or add $230 for Neon colors
AMARCORD  The need for comfort
This model is designed for the cyclist challenging himself for long distance.Amarcord is the perfect model for Gran Fondo races and every detail is designed for energy efficiency, lightness and comfort.  Amarcord is built with special Italian carbon in UD finish and the drop outs are also UD carbon.  All the details of the head tube, fork and bottom bracket shell ensure the lightest weight and maximize comfort.  Amarcord is a special bike and it's neo retro style appeals to the cyclist looking for straight tubes, pleasing round shapes and clean aesthetics.  Amarcord is available in 6 stock sizes and custom geometry.  Fork is Columbus Futura for caliper brake.  Head tube is 1 1/8′ x 1 1/2″ and Amarcord uses the tried and true brake caliper system.  Maximum tire width is 700 x 28
Amarcord frame weight  850 grams
Frame set includes frame, fork and integrated headset
AMARCORD FRAME SET PRICE  $4095
Ermitage Color Options for Amarcord  add $330 for Metallic colors or add $230 for Heritage colors
ALTAIR  The need for Dynamics
Giovanni Battaglin created the newest model with a modern dynamic design.  The Altair targets the experienced racer as well as the sporting cyclist with a rigid and super lightweight bicycle frame.  This model delivers supreme performance in an all around bike capable of sprinting or descending mountain passes at high speed.  This model is precision with it's integrated fork, aerodynamic features and light carbon drop outs.  Especially important is a modern look with aggressive styling and rich colors.  Altair is built with Italian produced UD carbon tubes in tube to tube method.  Head tube is 1 1/8′ x 1 1/4″ and Altair features direct mount brake system.  Altair comes in 6 stock sizes or custom geometry.  Altair is offered in 3 luxurious paint finishes; Chromed Velvety Blue, Chromed Red and Chromed Rose Gold
Altair frame weight 950 grams
Frame set includes frame, fork and headset
ALTAIR FRAME SET PRICE  $3795