TOMMASINI GD2 CARBON
This is the 2nd generation Tommasini Gran Ducato, a carbon frame made in Italy.  This frame features a high resistance and high modulus material with a K 3 weave.  Fork is by Mizuno with shark fins to improve air flow.  The triangle down tube is both super strong and has excellent rigidity.  Best of all a threaded bottom bracket shell for easy maintenance and less noise!  This frame is very lightened has a perfect balance of stiffness and comfort.  Quality is what you expect from the Tommasini shop.  Frame size is 52 sloping with 56.5 top tube and 165mm head tube
MSRP  $3595    SALE PRICE  $1995
Looks great with a Campy Record or Chorus kit.  Call us to discuss your custom parts kit and Tommasini will deliver a dream bike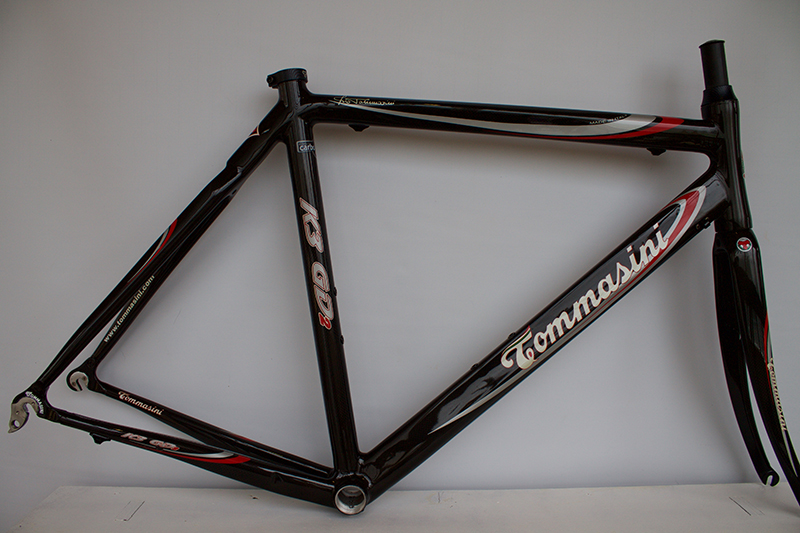 TOMMASINI CARBOMACH
Irio Tommasini began welding titanium in his shop in the mid 90s.  He realized to keep an area super clean and without contamination he had to build a special laboratory to properly weld titanium frames.  The welding zone is purged with argon gas to prevent compromise of weld due to contamination.  In this setting he builds a few frames with this exquisite material.  Titanium has great properties for bicycles.  It is super light, has lots of elasticity and will not corrode.  The Carbomach model features a carbon full cage rear triangle and this helps reduce torsion flex to improve performance and efficiency.  This rare frame is the last in stock.  Size is 52 sloping with 55.5 top tube and 145mm head tube.
MSRP  $4995      SALE PRICE  $2995
You can build with parts of your choice.  Our custom parts kits from Shimano, Campy and Sram are the affordable way to build this exquisite Tommasini.  Call us at 717 560 9000 to discuss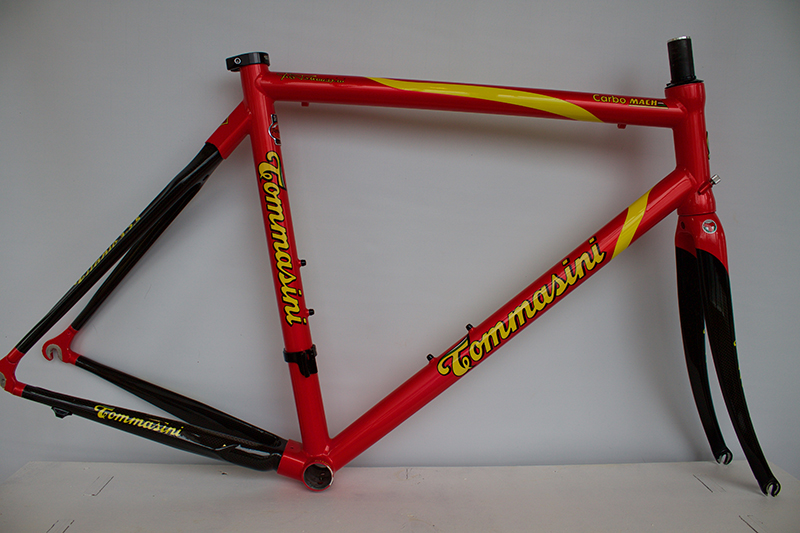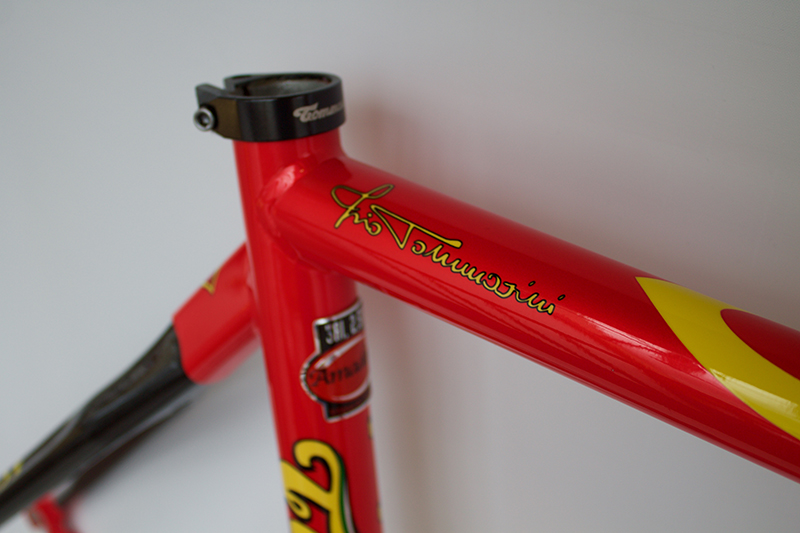 MOSER M78
The Moser M78 is a fine example of the aluminum/carbon mix.  A perfect combination for high level road training and racing.  This is a sweet deal on a leftover frame.  Save 50% on the frame set and for a little over 2K we can have you on a complete bike with Ultra or Potenza kit.  Size on this M78 is 56cm x 56cm top tube.
MSRP   $1795    SALE PRICE  $895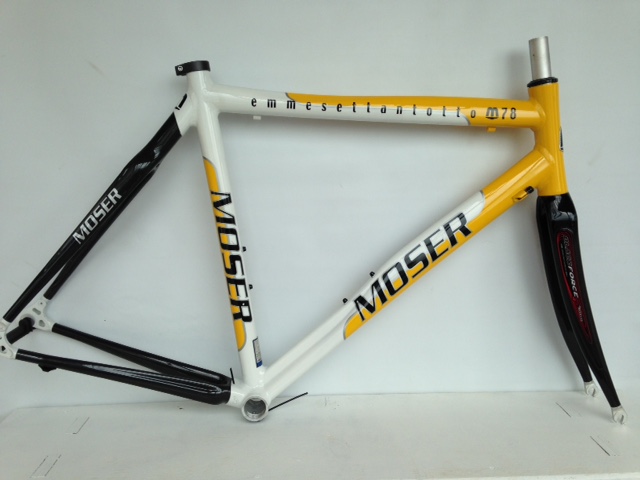 MOSER M81  
This model is the last of the Moser fillet braze steel frames.  Using Dedacciai EOM 16.5 and masterfully fillet brazed to an ultra smooth finish and combined with Deda's rear carbon this stunning bike is one of the finest steel frames from Moser's shop.  Super light and stiff enough for great performance but also comfortable enough for long gran fondo races the M81 is a frame with Francesco Moser's time tested pedigree.  Only 1 remains and it is 56cm x 56cm top tube
MSRP   $2995    SALE PRICE   $1595