We have been selling Tommasini in our store since 1992, and perhaps no other brand has such great customer satisfaction. We have customers that own several Tommasini and they never consider another brand. It is always "what is new from Tommasini?" The small family owned shop in Grosseto, Italy produces frames in all materials; steel, aluminum, titanium, carbon, and stainless steel and all production is done in house. In this way, Tommasini can make a truly personal bike and do it affordably. You need custom geometry? No problem, all the frames can be built custom and at no extra charge. You want fender mounts and clearance for fat tires? No problem, it can be done. You want a special color or maybe a heritage paint scheme from the Tommasinis of the 80s or 90s? No problem, and with no extra charge. So your own personal bike in the colors and design of your choice, and built perfectly with meticulous attention to detail. So in this day of cooker-cutter bikes, of mass produced bikes without spirit or personality, why not choose Tommasini? Certainly this will be a bicycle that you will cycle with pride for many years.
At Era Pro Bikes we offer the full range of Tommasini models; traditional lugged steel frames like the Tecno and Sintesi, modern steel frames like Fire and Fire Gravel, the exciting stainless steel X Fire, the ultimate titanium frame Mach Ti and the premium custom carbon model VLC3.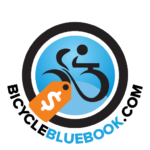 TOMMASINI TECNO
The Tecno is still the most popular Tommasini and is an example of superior workmanship, beautiful paint and finish and a fantastic ride. No other bike is as smooth and quiet as a Tommasini lugged steel bike. The bike pedals efficiently, is easy to handle, churns out lots of miles with great comfort and will last many years of cycling. The Tecno is fabricated with Columbus Nemo nivacrome tubing joined and hand filed with Tommasini lugs. Even the AIR nivacrome fork is made in house. A Tecno in a mid-size weighs 3.75lbs and we easily build sub 18lb steel bikes with this model.
Call us today @ 717 560 9000 for custom build kits or help discussing sizing of this beautiful Italian masterpiece.
Frameset Price: $2695.00
Our suggested complete bike includes following parts
Campagnolo Chorus group
Campagnolo Record headset
Fulcrum Racing 3 wheels
Continental GP 4000 tires and tubes
Miche Primato seatpost
Tommasini Mission or Maxima Air saddle
Ritchey Classic bar and stem
Tommasini handlebar tape
Total Bike Price  $5295
Or built with Campagnolo Potenza group and hand built wheels
Total Bike Price  $4195
For assistance to build your Tommasini Tecno call Era Pro Bike  717 560 9000
TOMMASINI SINTESI
The Sintesi is the classic lugged steel Tommasini with smaller diameter Columbus Neuron tubes.  The Sintesi model uses the same lugset, head tube, BB shell and Air fork as big brother Tecno model.  Sintesi has a more supple ride with less rigidity as Tecno and is the perfect frame for lighter riders.  Custom colors, full chrome treatment and custom geometry is available.
Frameset Price  $2495
Our complete bike suggestion for Tommasini Sintesi
Campagnolo Potenza 11 spd group
Handbuilt wheels Mavic Open Pro rims and Miche Racing hubs
Continental GP 4000 tires and tubes
Miche Primato seatpost
Tommasini Mission or Maxima saddle
Ritchey Classic bar and stem
Tommasini bar tape
Complete bike $3995
Or custom parts selection, call 717 560 9000 for quotation
TOMMASINI FIRE
The Fire is a modern steel race bike with impeccable ride quality and performance, lightness and superb handling.  Tommasini selects Columbus Spirit tubing for it's incredible resilience and lightness.  This tubing is personalized only for Tommasini in their special shapes and dimensions in order to meet their demand for a lightweight race bike.  The full carbon fork and integrated headset system stabilize the front end.  The Fire model is a magical ride with a lively spirited feel and great comfort.  Long training rides with hard effort are perfect for the Tommasini Fire.
The Fire is offered in sloping geometry or in traditional horizontal geometry which includes the seat lug.  Choose your colors in one of Tommasini graphic designs and have your own personal gem of a custom road bicycle.
Frameset Price  $3195
We suggest a complete bike with our standard Campy Chorus kit including:
Campagnolo Chorus group
Fulcrum Racing 0 wheels
Continental GP 4000 tires and tubes
Deda Zero 100 bar and stem
PMP carbon seatpost
Tommasini Mission or Maxima saddle
Tommasini Bar Tape
Complete Bike Price  $5995
Or call us to customize with your personal parts selection.  Call 717 560 9000
FIRE GRAVEL
The new style.  The new adventure.  Ride where the pavement ends.  The Tommasini Fire Gravel lets you explore off the paved road and in style.  Tommasini takes the Fire platform but builds to accept wider off road tires and with disc brakes.  Columbus Spirit tubing is meticulously welded and along with the carbon disc fork results in a strong, light and spirited bike for any adventure.  You want routing for Shimano Di2, no problem.  You want cyclocross geometry, no problem.  You want custom color, no problem.  Tommasini offers the complete package in a high performance gravel bike.  Order yours today!
Tommasini Fire Gravel frameset price   $3595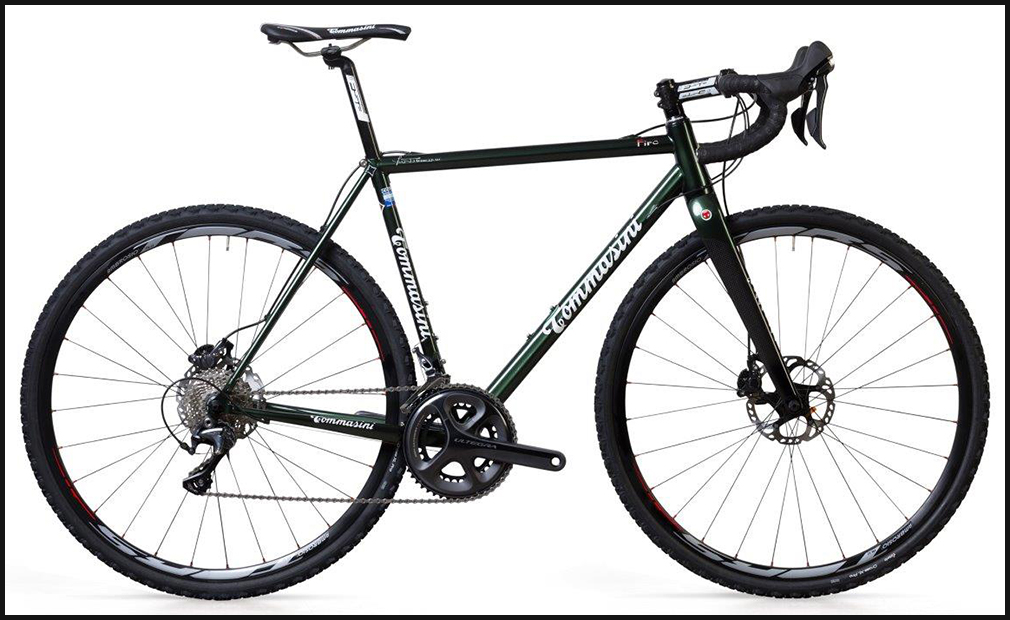 X-FIRE
The latest generation of steel frames from Tommasini is the X-Fire and this might be their best all around performance frame. Using Columbus XCR stainless steel, Tommasini creates a steel frame that is ultralight, durable, quiet, corrosion resistant, rigid for performance and comfortable to ride. The X-Fire is more than just the material; it is the "Bell shape" downtube, it is the combination of the Tommasini carbon fork and the famous Tommasini geometry that creates a ride that is impossible to beat. The X-Fire is compliant like steel but more rigid than titanium. It has the performance and lightness of carbon but is far more durable. And it has the smooth quiet ride you expect from a high quality steel frame. In this age of throw away disposable carbon frames, it is comforting to know this frame is safe and secure when descending at high speed and will last a lifetime.
Like all Tommasini frames, the X-Fire can be built custom geometry and with personalized paint at no extra charge. The X-Fire is offered in 7 sloping sizes and 14 traditional horizontal top tube sizes. The options are endless so we are here to help with your selection. At Era Pro Bikes, we have a lot of experience fitting Tommasini X-Fire, building them and most important, riding them. Call us today to begin the process to riding the ultimate dream bike.
Frameset Price: $4295.00 (Includes frame, fork and headset)
For a complete bike we recommend the following build kit
Choose from Campagnolo Record group or Shimano Dura Ace group
Mavic Ksyrium SLS wheels
Mavic tires and tubes
Deda Zero 100 SC stem and handlebar
PMP carbon seatpost
Tommasini Mission or Maxima AIR saddle
Tommasini handlebar tape
Complete bike price  $7595
Call for assistance to build your Tommasini Dream Bike   717 560 9000
MACH TI
No other titanium bike can match the performance, comfort and stunning good looks of the Tommasini Mach Ti.  The material is 3/2.5 titanium custom drawn to Tommasini's specification.  The new titanium headtube is tapered 1 1/8 top x 1 1/2 bottom to increase the stability of the bike and to perfect the handling and stiffness of the front end.  Now internal cable routing for either electronic or mechanical shifting systems.
Titanium is the perfect material for bicycles especially when considering vertical compliance to reduce fatigue and increase comfort.  The material is very elastic and when designed by qualified engineers you can create the perfect balance of flex; not too rigid but also not too flexible that energy is lost.  Tommasini accomplishes these goals with high quality material and with specific tube shapes.  Of course the other advantage of titanium is it's corrosion resistance.  If you ride near the ocean or in damp conditions you never have to worry about corrosion since titanium is impervious.  The Tommasini Mach Ti simply will last a lifetime.  Riders that want lightness, comfort, performance and the longest lasting bicycle look no further than the Mach Ti and it may be the ultimate dream bike
Now the finish.  The Mach Ti is polished to a mirror sheen and then the Tommasini labels are satin finish creating a classy tone on tone look that is unique and defined.  Or if you want your Mach Ti painted then you can choose graphics and colors to personalize your bicycle.
Mach Ti frameset price   $5295
Mach Ti Disc frameset price  $5795
Our stock build kit includes:
Campagnolo Super Record group
Campagnolo Shamal Ultra Mille wheelset
Continental GP 4000 tires and tubes
Deda Zero 100 bar and stem
PMP carbon seatpost
Tommasini Mission or Maxima saddle
Tommasini bar tape
Total bike price is $9695
For Campagnolo Super Record EPS group add $1500
For Campagnolo Bora Ultra 50 wheelset add $1200
Or custom build your Mach Ti choose Shimano or Sram group, wheels, bar and stem and saddle.  Call 717 560 9000 to get a custom quote.
VLC3
Tommasini's latest carbon frame based on the Velocista model is the VLC3. The VLC3 is a carbon frame built in the laminated tube to tube construction and is hand built, vacuum sacked and autoclaved in their shop in Grosseto, Italy. By using the tube to tube method, the VLC3 can be built custom on size. And this frame has size specific flex because they can vary the amount of laminates, less for small frames and more for bigger sizes. When building the VLC3 the carbon tubes are carefully cut and mitered, and then bonded with a special aerospace glue. After the frame is assembled then the wrapping process begins with carbon layers or bandage wrapped around the joints. There are no air bubbles or gaps in the joints like what can happen with a monocoque frame. After vacuum sacked, the frame is autoclaved for perfect saturation of the resins and then prepared for paint. The VLC3 is beautiful either naked carbon or painted in Tommasini lustrous colors. This model has cable routing for either mechanical or electronic groupsets, the choice is yours and it is your unique bicycle. This frame is offered in 8 stock sizes and custom geometry is offered at no up charge. Call us today for a free consultation and to order your Tommasini VLC3.
Frameset Price: $5295.00 (Includes frame, fork and headset)
We suggest the following build kit
Campagnolo Super Record group
Fulcrum Racing Zero Nite wheels
Continental GP4000 tires and tubes
Deda Zero 100 SC handlebar and stem
PMP carbon seatpost
Tommasini Mission or Maxima AIR saddle
Tommasini handlebar tape
Complete Bike Price  $9695
Call for assistance on your Tommasini complete bike  717 560 9000