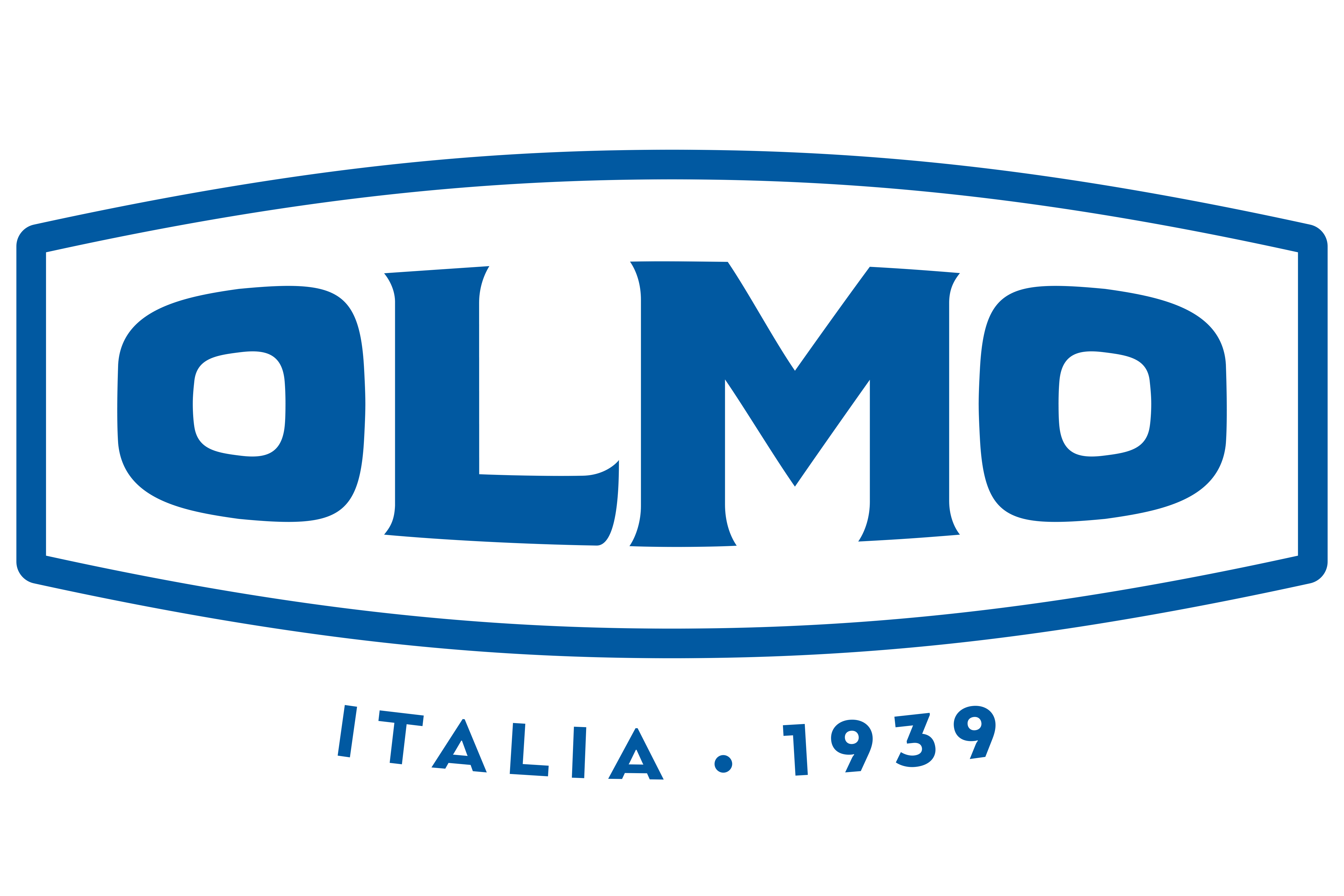 In 2014, Olmo bicycles will celebrate 75 years of Italian bicycle manufacturing. Founded in 1939, by the great champion Giuseppe Olmo, the company continues today to design and build cutting-edge, hi-tech bicycles. Today they develop some of the most advanced carbon frames and have worked hand in hand with companies like Easton and Dedacciai to develop both carbon and metal tubes to specific shapes for proper performance. The prototype designs are all tested on the roads in the seaside mountains of Liguria where optimum feedback brings to the market truly great riding bikes.
Olmo bikes know that the secret to ride quality is geometry. That's why they're designed to include:
• Quick steering without the twitchy feel
• Easy control
• The ability to ride without using your hands, but the ability to react quickly if necessary
Club riders, fitness riders and top level racers will appreciate the feel and ride of an Olmo. Our masters team has won several national championships while racing on Zeffiro.
The top model carbon road bike is the Gepin, named after Giuseppe Olmo's nickname, which features such things as:
• Superlight weight
• Rigidity
• Adaptability to electronic shifting groups like Di2 and EPS. The models Zero Uno and Zero Tre perform as well but in stock sizes 
The bikes are top level race bikes with tremendous quickness and reactivity. The bikes are light, comfortable and have excellent performance but cost hundreds less than more heavily marketed brands.
Olmo has not forgotten the skills of steel frame building and they make some great performing models like the Millenium and Millenium+ as well as the more affordable Mercury and the traditional lugged steel Scatto SLX frames in the San Remo collection. These frames are meticulously welded and perfectly finished.
Era Pro Bike is the #1 seller of Olmo bikes in the USA for many years and we have hundreds of customers ecstatic about their piece of Italian bike history.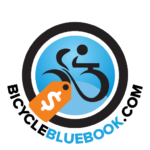 Carbon
Two exciting new models represent the diamonds in the Olmo range of racing bikes.  The Gepin (Giuseppe Olmo's nickname) and the 911 T.T. bikes are the highest level of technology ever produced by Olmo.  These 2 models bring professional level performance to the market but at affordable budget any serious cyclist will consider
GEPIN
The bike model named for the founder, the Gepin is the flagship.  This monocoque frame uses nanotechnology blend with hi mod and hi resistance carbon lay up.  In this way they can increase stiffness, torsional stiffness and lighten the frame.  Central design feature of Gepin is a lowered bottom bracket with extra material for ultimate stiffness in order to increase power transfer.  The geometry also improves descending and eliminates any high speed shimmy.  The comfort zone of Gepin is the ultrathin seatstays and the sloping profile of the head tube and results in a smooth comfortable ride even on rough roads.  The front fork and new head tube design has high technology carbon lay up in order to guarantee steering precision and stability.  Quite simply this bike is FAST!  All cable routing is smart design and accomodates electronic and mechanical systems.  And light!  Our test bike built with Campy Super Record EPS and Campy Bora Ultra wheels weighs 14.4 lbs
The Gepin can be built with parts of your choice.  Groups from Shimano, Sram and Campagnolo.  Call us for a quotation as the range of price can be from $4000 to $10000
Gepin frameset price  $2995
Built with Campagnolo Super Record EPS group
Campagnolo Bora Ultra 50 wheels
Continental GP 4000 tires and tubes
Deda Superleggera bar and stem
Deda Superleggera seatpost
Selle Italia SLR saddle
Deda bar tape
Total price  $10,495
Built with Shimano Dura Ace
Fulcrum Race 0 wheels
Continental GP 4000 tires and tubes
Deda Zero 100 bar and stem
Deda Superleggera seatpost
Selle Italia SLR saddle
Deda bar tape
Total price  $5995
OLMO 911 TT.
The new time trial machine from Olmo is the 911 TT.  The carbon monocoque structure is built in the most aerodynamic form with state of the art fork, steering and brake controls to achieve a bicycle that flys against the clock.  Working with the wind tunnel and most forward aero design team, the 911 is the result of CFD (Computational Fluid Dynamics).  Essentially air flows around the profile of the frame but also wind turbulence is reduced as the air exits from the rear of the bike.  The TRP front brakes are recessed in the fork and the integrated rear brakes rest under the seatstays.  The integrated stem and head tube cap are easily removed to make cable routing an easy job with all cables making direct line routes to brakes and derailleurs.  Many TT bikes have cable routing so poorly designed that the result is terrible performance of braking and shifting.  Olmo engineered the routing with the mechanic in mind and the result is smooth shifts and powerful braking.
911 TT frameset price $3995
Includes fork, seatpost, stem, flat base bar and TRP brakeset
Complete bike with Shimano Ultegra group
HED Jet 6 or Jet 9 carbon wheelset
Continental GP 4000 tires and tubes
ISM Adamo Time Trial saddle
Deda Bar Tape
Total Bike Price  $5795
OLMO ZERO UNO TEAM EDITION
Now you can buy the genuine team bike from Sangemini – MG.K Vis – Olmo – Vega.  This exciting young Continental team is racing on the Zero Uno frame set and built with the best parts from Italy.  Groupo is Campagnolo Super Record.  Wheelset is the world's best carbon wheels; Campagnolo Bora Ultra.  Deda supplies the bar, stem and seat post with the amazing light Superleggera carbon pieces.  Tires are Vittoria Corsa Graphene, the winningest tires on the market and the saddle is Selle Italia SLR.
Genuine Olmo Team Edition Zero Uno Price   $8495
A Replica version is also available with the Zero Uno frame set
Group:  Camapgnolo Record
Wheelset:  Campagnolo Shamal Ultra
Tires:  Vittoria Open Corsa Graphene
Handlebar and Stem:  Deda Zero 100
Seatpost:  Deda 100
Saddle:  Selle Italia SLR
Replica Price:  $5995
OLMO ZERO UNO
The Zero Uno is the leader in Olmo's Gran Fondo and race/training series.  The frame is a muti layer high modulus and high resistance carbon monocoque build.  It features straight tubes and straight fork and the down tube and seat tube are tapered with oversize junction at the bottom bracket.  The result is a rigid and powerful efficient frame.  Zero Uno is an all around bike with a great blend of stiffness and comfort and with lightness to be envied by the mass produced brands.  The Zero Uno frame features internal cable routing for both electronic and mechanical systems.  Our Zero Uno test bike with Shimano Ultegra group and Fulcum Racing 3  wheels is 17.2 lbs
Zero Uno frameset price  $2195
Complete bike with Shimano Ultegra group
Fulcrum Racing Sport wheelset
Vittoria Zaffiro tires
Deda Zero 1 bar and stem
Deda RSX 01 seatpost
Selle Italia SL saddle
Deda tape
Complete bike price  $3295
or
Substitute Campagnolo Potenza group for $3195
ZERO TRE
Are you just starting road cycling and you want a long term bike to invest in your sport then the Olmo Zero Tre is the perfect bike.  Unlike the cookie cutter mass produced bikes the Zero Tre is built with tapered and triple thickness carbon lay up from Toray Industry!  This is the same high quality material used by many high performance race bikes.  The Zero Tre has more curve to the tubes in order to increase comfort and the ultra thin seatstays balance the frames oversized bottom bracket.  The result is a smooth and lively carbon frame with enough rigidity to provide effective acceleration and power.  This performance bike is perfect for the budget concious rider wanting to replace an old bike with new or for first bike to test the sport.  All cable routing will accomodate both electronic and mechanical systems.
Zero Tre frameset price  $1795
Complete bike with Campagnolo Potenza group
Fulcrum Racing Sport wheels
Vittoria Zaffiro tires and tubes
Deda Zero 1 bar and stem
Deda RSX 01 seatpost
Selle Italia SL saddle
Deda Bar tape
Complete bike price  $2895
Or substitute with Shimano 105 group for $2695
ZERO CINQUE
An amazing road bicycle can be purchased for $1595 featuring personalized part selection, full 8 piece Shimano 105 group, Fulcrum wheels, Deda bar and stem in your choice of width and length and a comfort saddle from Selle Italia.  The Zero Cinque is a high quality aluminum frame with a carbon fork.  The bike is quick and responsive and with Olmo's famous geometry this bike will not let you down.  It is fun to ride and quickly will take you to the next level of enjoyment in road cycling.
Zero Cinque frameset price  $895
Complete bike with Shimano 105 group
Fulcrum Racing Sport wheelset
Vittoria Zaffiro tires and tubes
Deda Zero 1 bar and stem
Deda RSX 01 seatpost
Selle Italia SL saddle
Deda bar tape
Complete bike price  $1595